It all started with a Spark
TELUS Spark, Calgary's science centre, is a city jewel. When it opened in its current location in 2011, it was the first purpose-built science centre in the country in 25 years. It houses the largest dome theatre in western Canada and attracts hundreds of thousands of visitors a year and launches blockbuster shows. It changes lives and opens doors to the world of science, technology and innovation.
Spark began in 1967 promoting curiosity, innovation and collaboration, and encouraging children and youth to pursue higher education and careers in science and technology.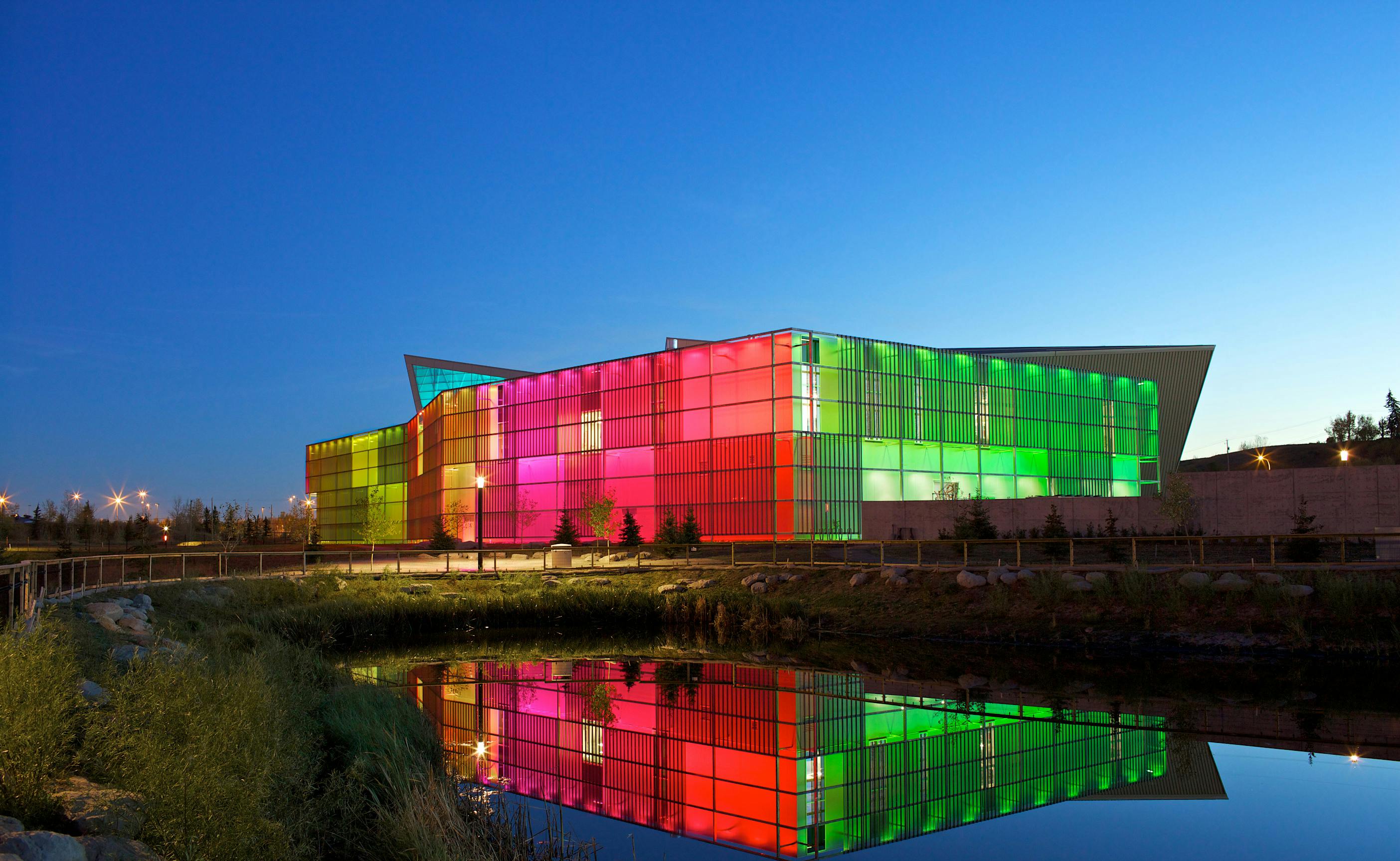 What is now known as Spark originally opened as the Calgary Centennial Planetarium on July 1, 1967. It was located on 11 Street SW in Calgary's downtown west end. In 1983 the Calgary Science Centre Society began a bid to open a full science centre to Calgary and in 1987 they received an operating agreement that would transform the planetarium into the Calgary Science Centre.
The Calgary Science Centre was renamed TELUS World of Science – Calgary after a $9 million donation from TELUS Corporation on April 27, 2005.
Six years later, on June 27, 2011, the original site was closed, and four months after that, on October 29, 2011, the new site opened on a 15-acre (61,000 m2) parcel at 220 St. Georges Drive NE in Nose Creek Valley, north of the Calgary Zoo.
The new building is certified by the Leadership in Energy and Environmental Design (LEED) program, which provides standards for green building and renovations. As LEED Gold, it is environmentally efficient in heating and cooling. It uses grey water in toilets, has solar panels on the roof, and up until the COVID-19 crisis, did not use bleach or toxins in any of the cleaning supplies.
When Spark opened anew, it also embraced an expanded mandate to integrate art and creativity into the ways that people engage with science, technology, engineering and math.